---
Even though Spotify playlists and single-streaming dominate the music industry of today, there's still something to be said about the long lost art of the perfect long-player. 
Ask yourself this: when was the last time you put on an album and listened to it the whole way through from beginning to end, without skipping any tracks? Savoring each song, each step of the way, totally immersed in the music?  It's called "deep listening" and could be considered a lost art unto itself.  How satisfying it is just to put on an album, and just.... let the music play.  
But even great records often have one or two songs that seem only to exist to take up space. As filler for incomplete ideas. An album that's a real gem from the first note to the last is rare. And rarer still are those perfect records that are also suited for kink. 
So for your listening pleasure I've compiled a list of my favorite albums to listen to whilst BDSMing.
These are records I consider perfect from start to finish. Ten albums in total. Some of which probably won't come as any surprise.  Others, perhaps new discoveries. Bound to make their way into your heart and into your collection.....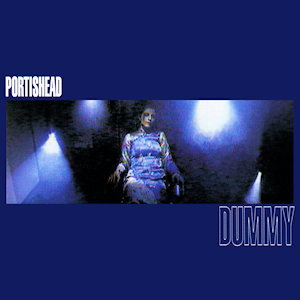 #1
PORTISHEAD
Dummy
1994
Trip Hop / Downtempo
No surprises here perhaps, but the first record in the list is Portishead's groundbreaking debut 'Dummy', credited with single-handedly defining the trip-hop genre.
One journalist described this record as "hip-hop, blues, jazz, dub and John Barry-esque TV theme tunes with edgy lyrics and valium vocals; it's lounge music for arty schizos".  This is jazz noire of an avant-garde, experimental nature. Eerie Theremin adds something ghostly to these tenderly desolate songs.  'Dummy' is a sexy, classy, cool, ambient moonscape journey. A true modern classic. 
Many know the hits from this record like "Glorybox" and "Roads".  But if you don't know this album completely, try going a bit deeper and check out my personal favorite: "Pedestal" (redirects to Youtube)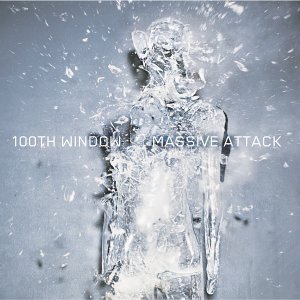 #2
MASSIVE ATTACK
100th Window
2003
Trip Hop / Downtempo / Leftfield
Hands down my favorite Massive Attack album. The first time I heard this record was during a rubber session at Studio Avalon with Lady Lilith.... and it was absolute perfection. Of the group's original line-up, this album only features one member - Robert Del Naja. It's very much his brain child and considered by the majority of Massive Attack's fans to be a significant departure from the typical sound that had catapulted the group into popularity.  The absence of jarring guitars in favor of pulsing, smooth, cerebral electronics feels sophisticated, yet hedonistic at it's core.  Sad in a way, yet meditative as well, and absolutely unforgettable. 
My favorite song pick: close your eyes and lose yourself in the album opener, "Future Proof" (redirects to Youtube) which always reminded me a bit of what it might sound like if Radiohead made Trip Hop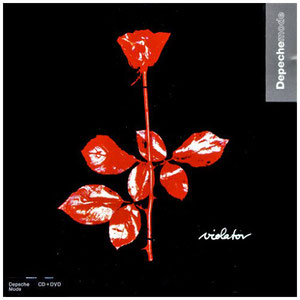 #3
DEPECHE MODE
Violator
1990
Synth Pop 
Every good little goth remembers the first time they heard 'Violator' - it is unquestionably the record that rocketed Depeche Mode into stardom. "World in My Eyes", "Personal Jesus", "Enjoy the Silence" and "Policy of Truth" were huge singles.  'Violator' is an emotional roller coaster ride through the realms of desire, longing and destitution. Tim Nicholson of Record Mirror called the album a "compromise between pop music and something a little more sinister. There are no noises out of place in this perfectly formed void."  To which I can only wholeheartedly agree.
It would be impossible for me to pick a favorite here but I've always loved the sullen album closer "Clean" (redirects to Youtube) - a song that waxes and wanes beautifully between dolor and hope against a languid beat.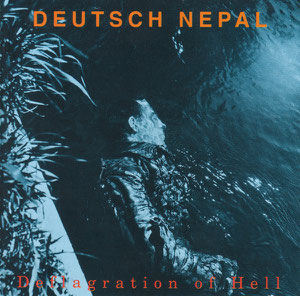 #4
DEUTSCH NEPAL
Deflagration of Hell
1991
Dark Ambient / Industrial / Tribal
It was a tough call between Deutsch Nepal's debut 'Deflagration of Hell' or his second record, 'Benevolence'. I was introduced to both albums at Studio Avalon. 'Deflagration...' was a favorite of Lady June, who went through a phase where she played it literally every time she had a session. I chose 'Deflagration...' for this list because sonically it's less harsh than it's follow-up.  On the title track, rhythmic percussion dances over tense, dystopian musical terrain. In "Excursioner Angel" tribal drums accompany repetitive, plucky notes that sound like they're being played on a xylophone of human bones. In "Glimpses of War" the message "You shall hear nothing / you shall see nothing / you shall think nothing / you shall be nothing" repeats hypnotically before the track devolves into industrial disarray.
An unsettling, disorienting and mysterious masterpiece of dark ambient music. When played in a pitch black dungeon lit only by red lamps and a few candles? Quite terrifying, even.  Atmospheric, nightmarish music that will haunt you.
This record is a MOOD and should only be played from start to finish, but if you really must, the album opener & title track "Deflagration of Hell" (redirects to Youtube) should give you a little glimpse into the abyss....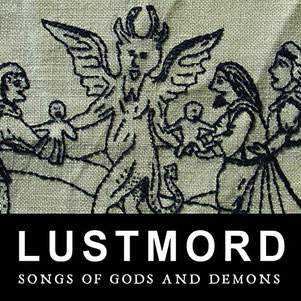 #5
LUSTMORD
Songs of Gods and Demons
2011
Dark Ambient
With dozens of albums to his name and credits on over forty film scores including Underworld and The Crow, the prolific sovereign saint of dark ambient LUSTMORD has plenty of material that could have made this list, but for me this one hits the spot. Sonically it's less murky than most of his other albums.  "Songs of Gods and Demons" is essentially a collection of scores originally written for film, video games, television, even a Tool DVD... but sadly, never actually released.  And while that might seem like a recipe for a disjointed patchwork of random tracks, on the contrary. These epic, brooding compositions create a truly otherworldly universe. The artist extracts the eeriness of field recordings made in crypts, caves and slaughterhouses, combining them with ritualistic incantations and the haunting wail of Tibetan horns. If you've never listened to Lustmord before, this is a good place to start. Like the gates of Hell opening slowly before your eyes and then swallowing you whole, this record is menacing, atmospheric, powerful and dark as hell. 
What was that? You've always wanted to live in a haunted house??  Well now you can, just turn off all the lights and put this one on:  "Haze" (redirects to Youtube).
But don't say I didn't warn you... #scarystuff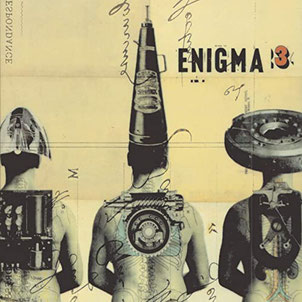 #6
ENIGMA
Le Roi Est Mort, Vive Le Roi!

1996
New Age / Ambient
Yeah yeah, I know what you're thinking. "Oh god, did she really??"  Yes honey, yes I did. 
It wasn't a decision I took lightly.  All Kinksters knows that Enigma has been done - to death!  Overplayed (or shall we say, "well loved"??) to the point of becoming cliché. The sort of new-age stuff that everyone's Mom was into back in the 90s. When Enigma was in their prime, I was still pretty much a kid, so I definitely didn't get it back then.  Fast forward to adulthood, you get into kink, you check out some play parties, some bondage conferences, maybe book time at a play-space.  Always and without fail, in every CD player you will find them... Enigma.  ENIGMA!  Everywhere!!  I have listened to exponentially more Enigma in the last few years than I ever have in my entire life.  But you know what?  Do you know what they say about the classics?  They say that "the classics are the classics for a reason".  And when you put this album on, like some sort of black magic, it just works. Every single time!
The songs are lush, delicate somehow.  Making 'Le Roi est Mort...' an ideal choice for softer scenes or nice, slow ropework. But come on, let's be real.  This baby works in pretty much any BDSM context.  It might be one of the most overplayed albums of all time in the kink scene, but with damn good reason. 
I'm quite partial to the velvety, exquisite, Gregorian chanting laced slow-jam  "Morphing Thru Time" (redirects to Youtube)  - a staple in my Bella Lugosi Session Playlist for quite some time now.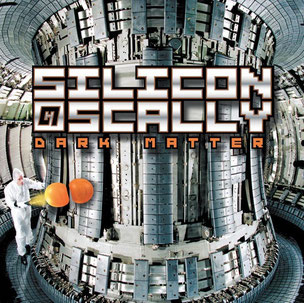 #7
SILICON SCALLY
Dark Matter
2007
Electro / Techno
Silicon Scally is the well known alias of the Leeds born, cult electro master Carl Finlow. 
The late, great Andrew Weatherall once said of Finlow's music "for quite a number of years now I have been convinced that Mister Finlow is a conduit for musical transmissions beamed from a parallel universe, sometime in the future".  Finlow's 2007 'Dark Matter' album, released as Silicon Scally is just an outstandingly beautiful, minimal, dark and dreamlike, sci-fi electro fairytale.  
Featured in my Session Music Playlist since ages now, check out one of my favorites from this album: "Pace" (redirects to Youtube)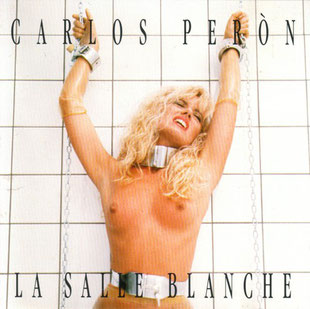 #8
CARLOS PERON
La Salle Blanche 
1994
Abstract / World / Ambient
Carlos Peron started out as one of the founding members of Yello back in the 80s before deciding to go solo, creating a slew of truly weird and wonderful records, but 'La Salle Blanche' is regarded by most to be his Meisterwerk. Written as a soundtrack for a fetish film of the same name, 'La Salle Blanche'
became a cult classic in the goth and darkwave scenes. Mystical Gregorian chanting (there it is again, that Gregorian chanting! Gets me every time...) an abysmal bassline and eastern-tinged synth melodies are accented by the occasional whip crack. A lascivious female voice breathily mutters in French about pain, punishment and domination. And all of this, for nearly 40 blissful long minutes.  A record made specifically with BDSM in mind, this is another classic sure to be found in pretty much every SM studio.
Don't have 40 minutes to vibe out? Listen to the short & sweet radio version: "La Salle Blanche (Version Pour Le Radio)" (redirects to Youtube)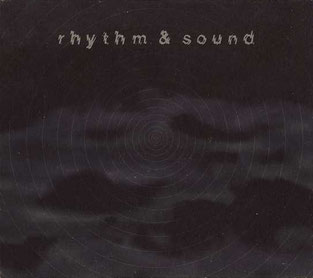 #9
RHYTHM & SOUND
Rhythm & Sound
2001
Dub Techno / Downtempo / Ambient
A highly regarded collection of deeply dubbed out aural landscapes that wash over the listener in warm, healing waves, like a massage for the brain. From pulsing, dense soundscapes to super mellow dub-reggae, this compilation album from the Basic Channel boys could qualify as the ultimate background music. Remastered and mixed for the CD format to create a continuous flow of barely-there abstract electronics to driving, up-tempo grooves.  Extremely immersive and chilled out dub techno vibes going on here.  Classic, essential electronic music.
Listen to my personal favorite "Carrier" (redirects to Youtube)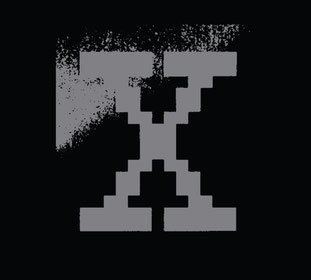 #10
THE HACKER
X-Live
2008
Techno / Electro / EBM
Hailing from France, The Hacker is one of my favorite producers ever.  Back in 2006 his compilation album A.N.D. N.O.W...  introduced me to Ellen Allien, Liasons Dangereuses, Front 242, Miss Yetti and Mount Sims. I was absolutely hooked on his style. His dark sound is influenced by Kraftwerk's sparse electro, by new wave artists like The Cure and Depeche Mode, and by the French rave scene of the early 1990s.  'X-Live' is a live performance, featuring ten original tracks mixed together like a DJ set - an expedition through the cold and alien corners of the EBM universe.  Electro-tinged techno that manages to feel both relentless and restrained; both futuristic and old-school at the same time.  There is a harsh intensity within the sonic palate of 'X-Live'  but also a cool, clinical minimalism.  If you don't like techno this probably won't be for you... but if you do, this is dark rave music of the finest order.
Put this on first:  "Stormy Weather" (redirects to Youtube) 
.... and then put them in their place.