With great sadness in my heart I would like to pay tribute to the end of an era and say goodbye to Studio Avalon which will close forever at the end of 2020.
Avalon was my first Studio and it was the Studio where I learned how to be a Dominatrix. Avalon was more than just a workplace for me. It was a place that felt like home, a place where I could be completely myself. It was a stage for creative expression, a sounding board for ideas and a laboratory for experimenting and perfecting techniques. Very quickly, Lady Marlon and Lady Mercedes and the Avalon team became something like a family to me. It was Lady Mercedes for example, who remembered my birthday every year without fail - always with a card, cake, flowers and Champagne. As an expat living abroad without my oldest friends or my family around, this gesture of love meant a lot to me.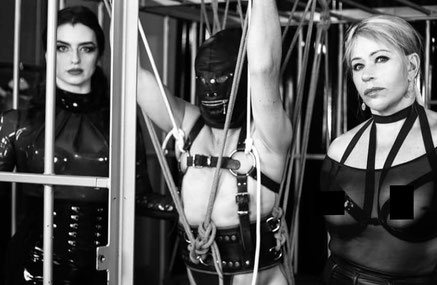 My birthday card reads:  "Dear Bella, we're really happy that in such a short time you've managed to become such an important member within our team.  You are adored by your guests and admired by your colleagues thanks to your positive mood and lovable ways. Thank you for being with us! All the best, Sabine and Katja"
I've travelled extensively and seen many amazing Dungeons, but nothing could ever top the feeling of coming home to the Avalon. If I had to describe my absolute ideal dream studio, the Avalon was it. The distinct ambiance of those eight rooms offered unlimited possibilities for all types of bondage or any other sort of elaborate scenario you could imagine. Not to mention the extensive collection of top-of-the-line SM furniture, toys and equipment. Or the spacious and discrete private reception rooms / bathrooms for receiving guests (in terms of space, a real luxury.)
Many of my "femdom firsts" took place at the Avalon. My first time wearing head to toe latex, first time wearing a strap-on, my first proper corset, my first professional photo shoot, my first femdom video productions.... my first bullwhip. And my Avalon family was an invaluable source of inspiration and guidance for me when I was starting out on my Femdom journey.
Below are a few favorite candid behind-the-scenes & group photos from the Avalon years....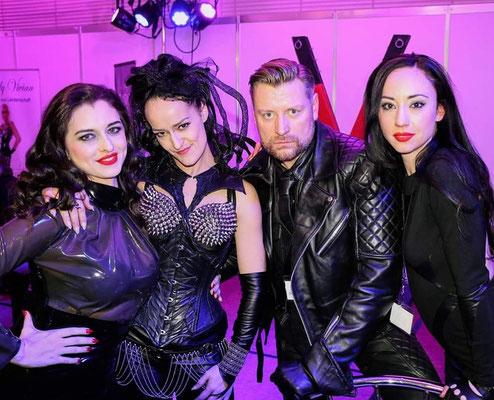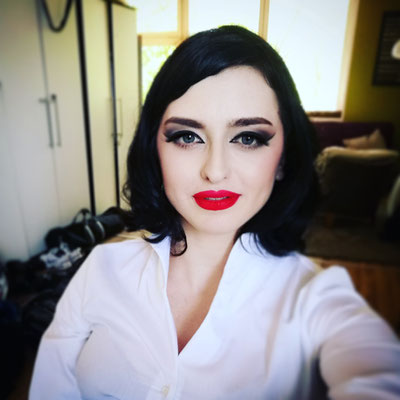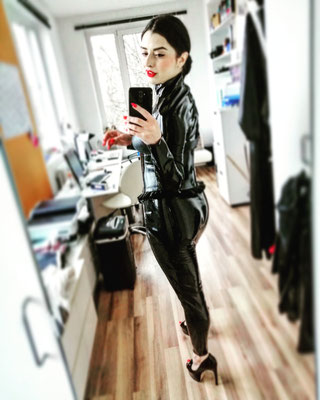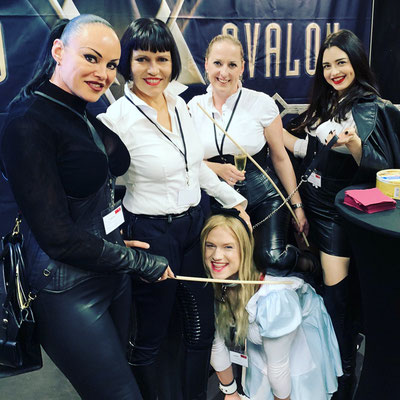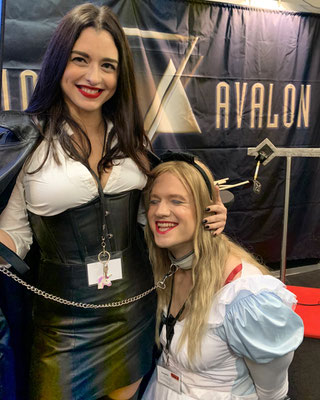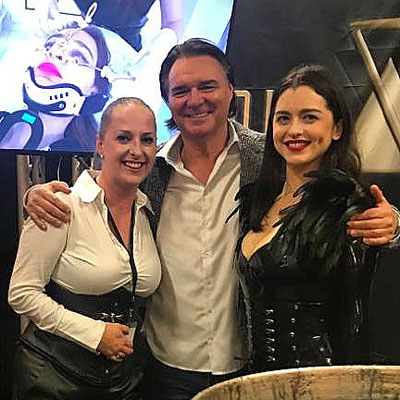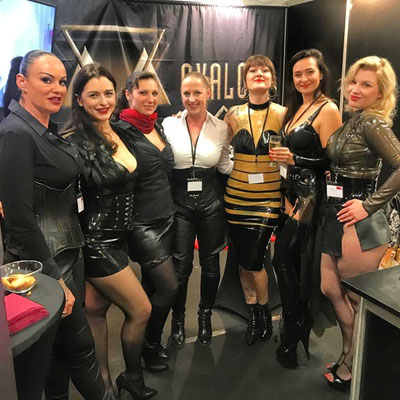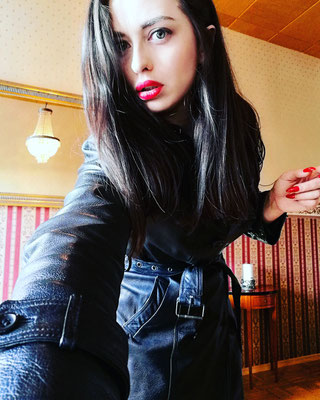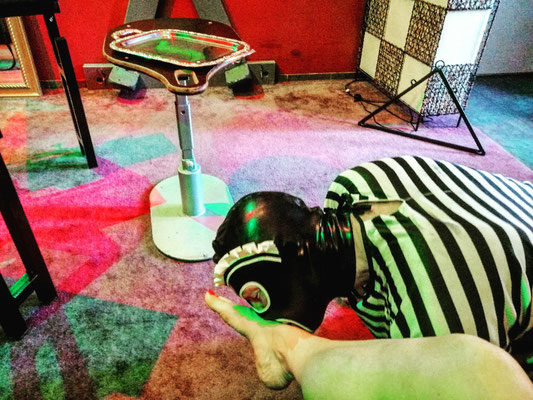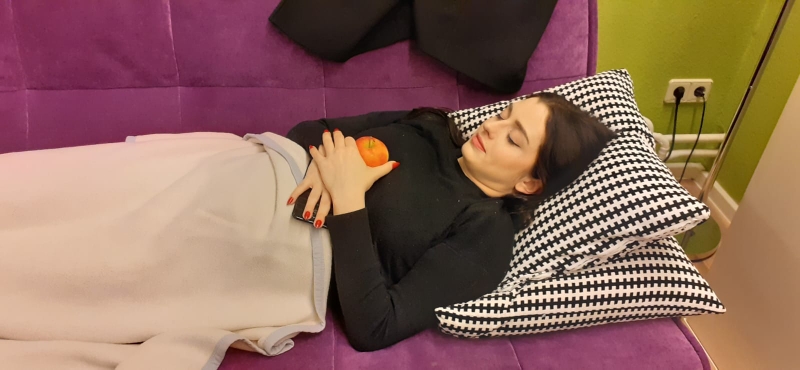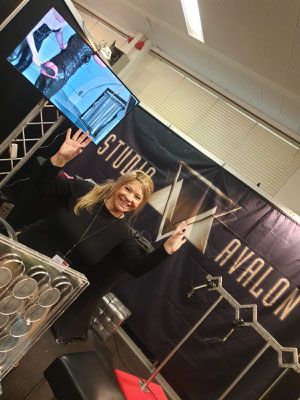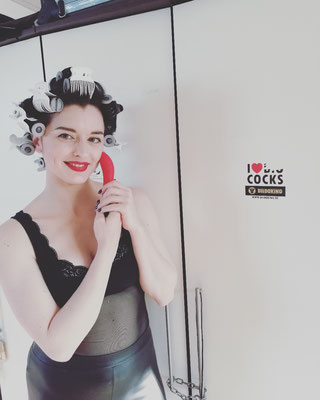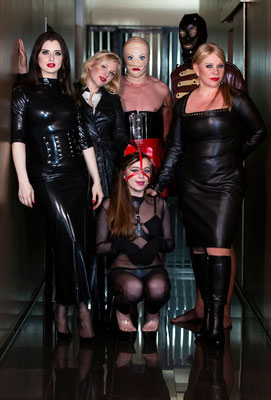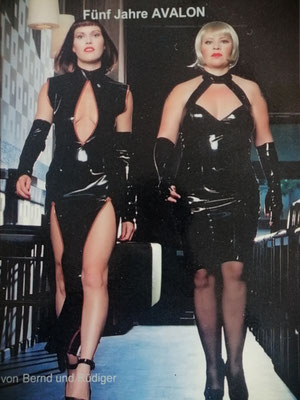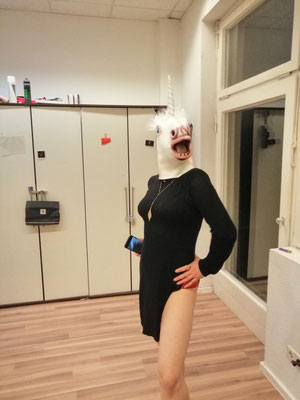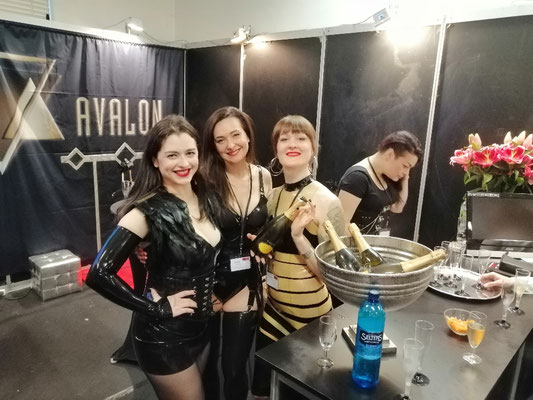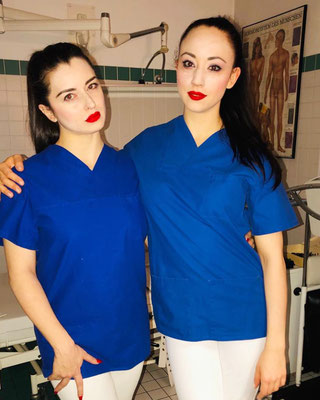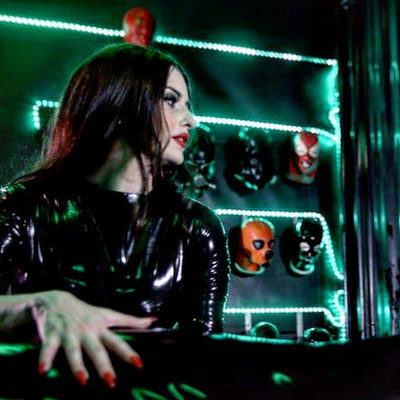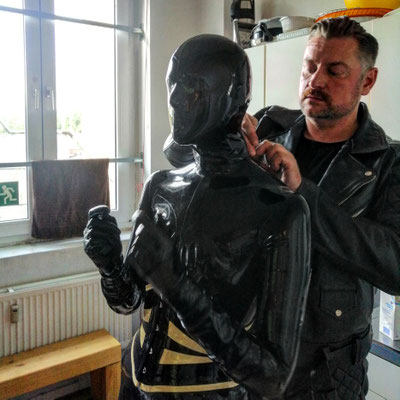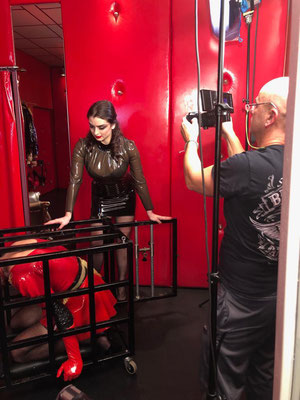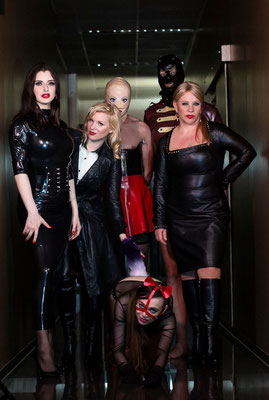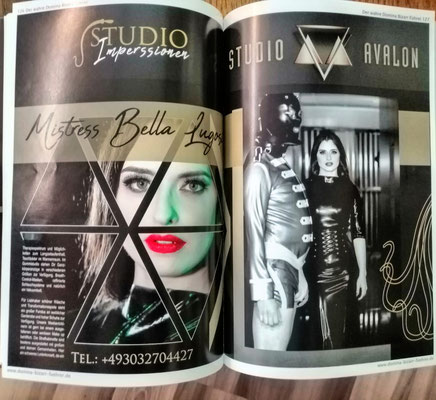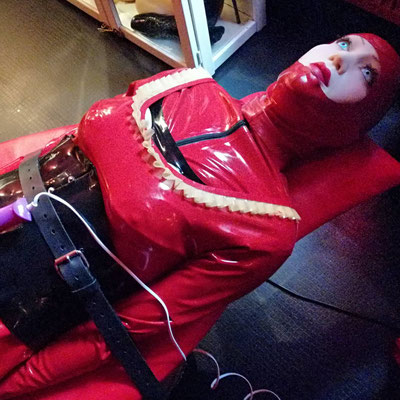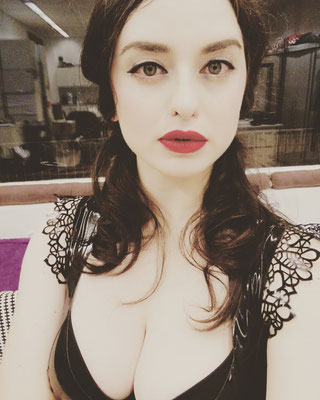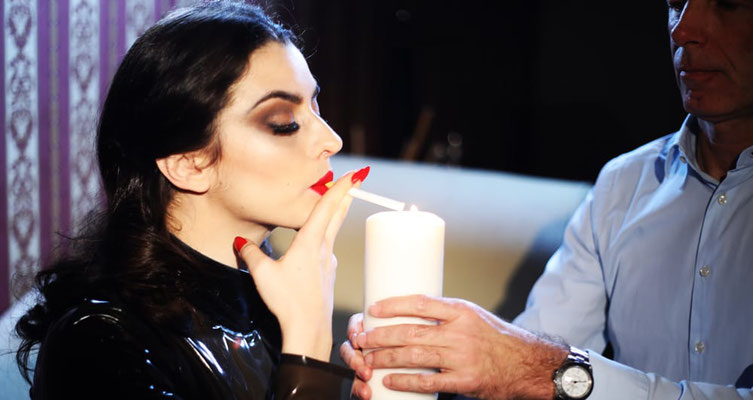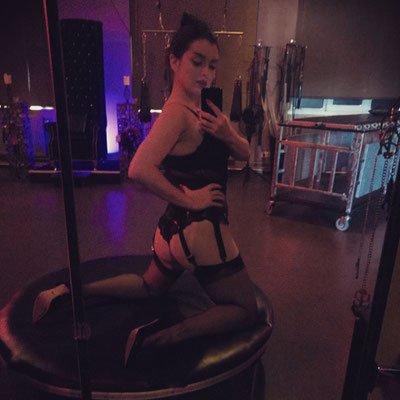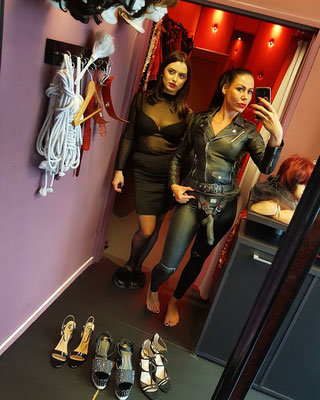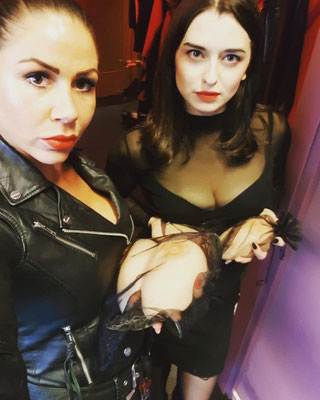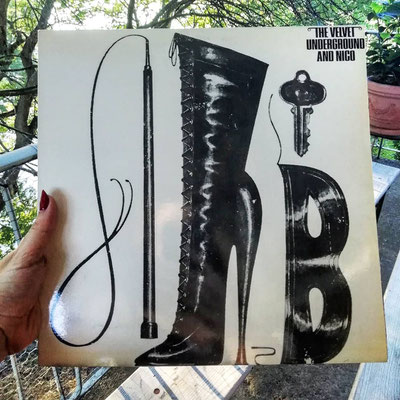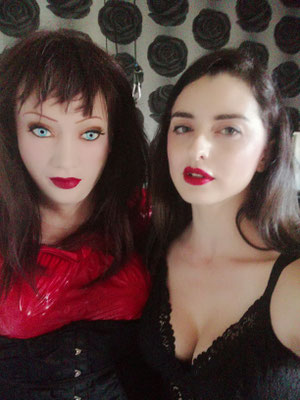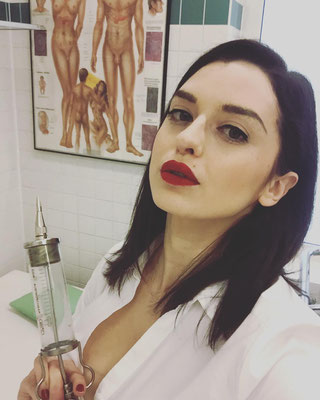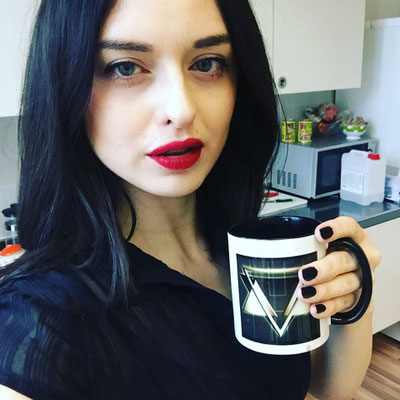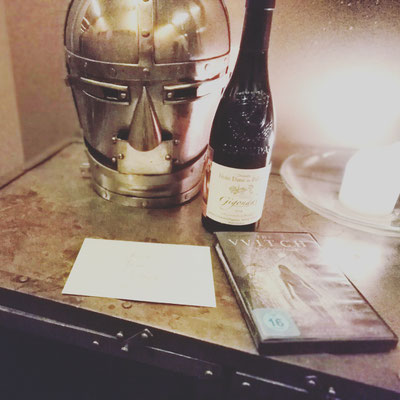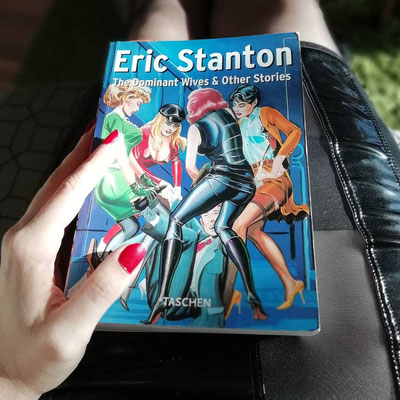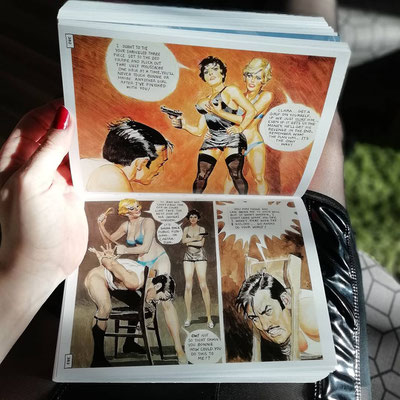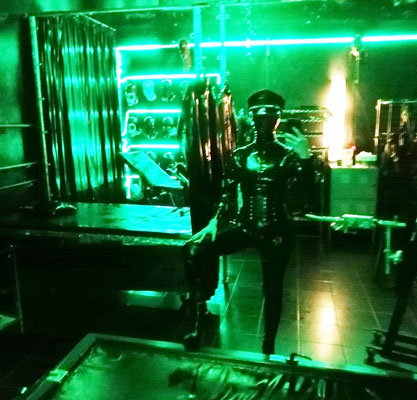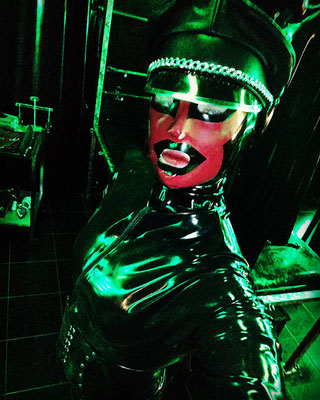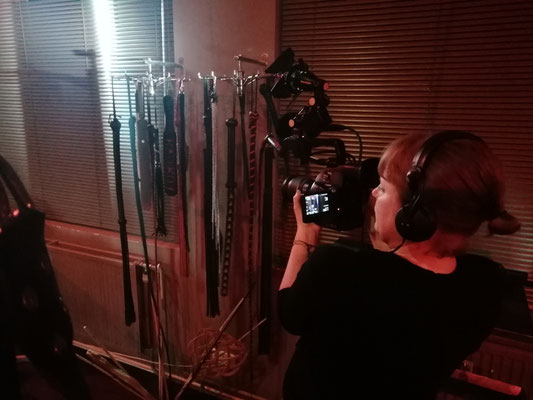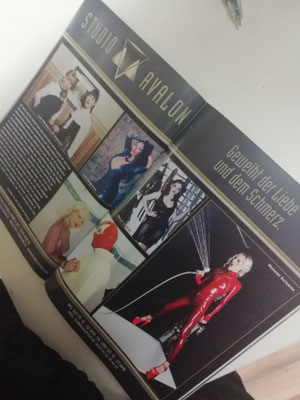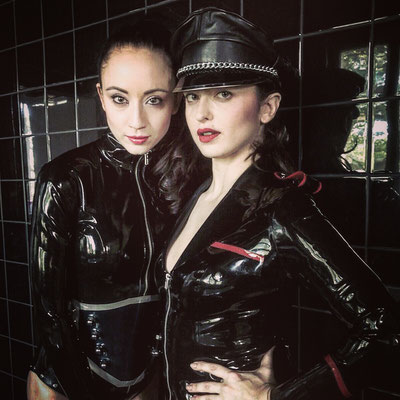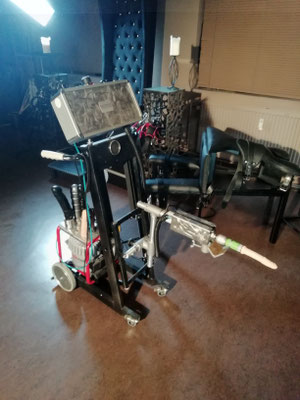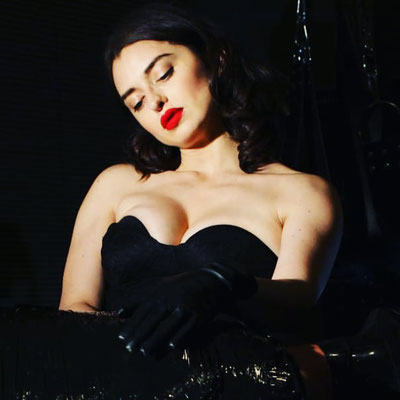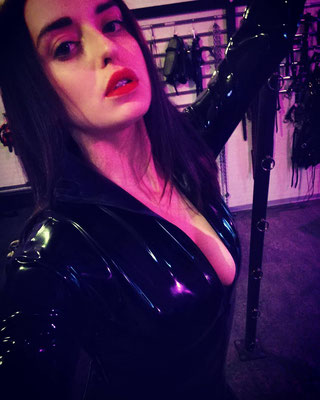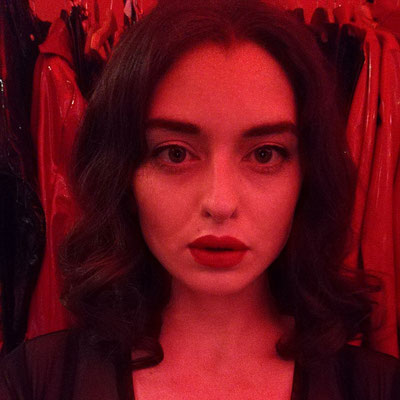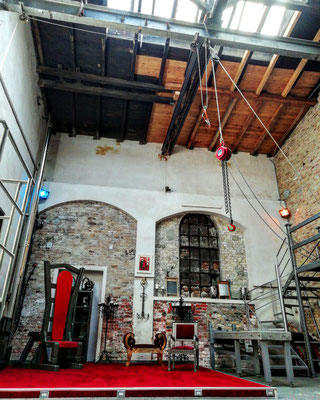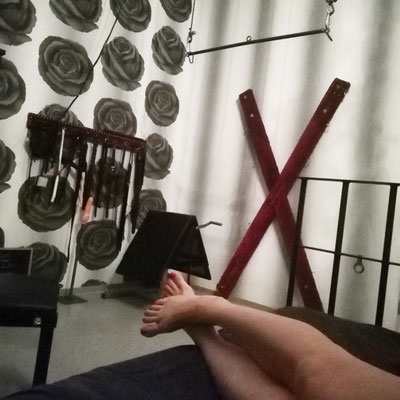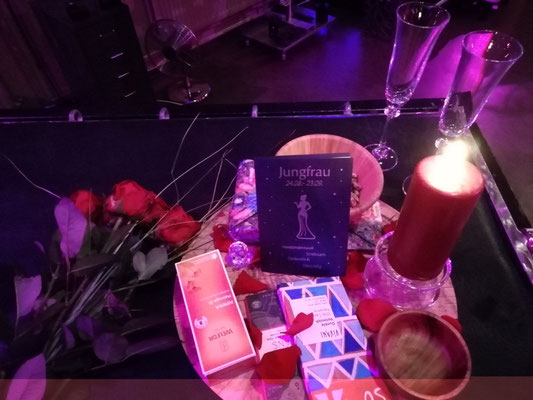 It was a privilege and an honor to be educated and mentored in such a legendary institution.  I quickly achieved a level of success and prowess that I may not have otherwise, simply because I was an Avalon Mistress. And for that opportunity, I will always be grateful. I wish all of my Avalon colleagues all the best for whatever plans their futures hold.
I will definitely continue working as a professional Mistress in Berlin (and beyond). But for now I will take a short sabbatical until the Spring of 2021, when we are (hopefully) allowed to resume studio session once again. Until then, connect with me on Twitter and subscribe to my Onlyfans page for my full archive of XXX photos and videos. And take care of yourselves.
Remember, this is not goodbye, but rather..... Auf Wiedersehen!
Until we meet again x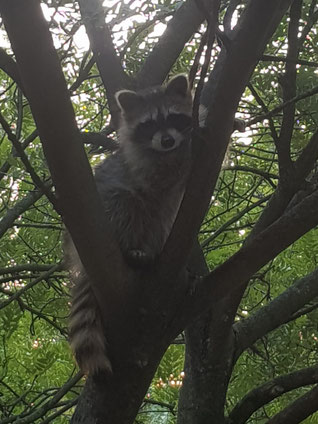 What?? You've never heard of the famous racoons of Avalon? There were many racoons living outside the studio, always climbing up and down the big tree that faced our balcony. They would climb on to the roof of the building and we'd often see them hanging out on the fire escape.